1014 G St, Geneva, NE 68361 · Phone: 402-759-4433 · Fax: 402-759-4417
Monday-Friday: 8:30a.m.-5:30p.m. · Saturday: 8:30a.m.-2p.m. · Sunday: Closed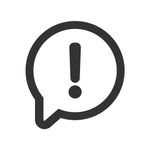 COVID-19 UPDATE
ln order to keep our staff and the community safe at this time, we are keeping our doors locked during normal business hours until further notice. We are offering curbside, in-town delivery, and mail out services only. Please call us and let us know how we can serve you today!
Welcome to Weaver Pharmacy
We Are Your Good Neighbor Pharmacy
Subscribe to our newsletter for seasonal promotions, health news and savings
Our Mission
Weaver Pharmacy's mission is to provide the highest quality of home healthcare products, equipment, supplies, and services in a cost effective manner, to all of our patients in our geographical area.